Sunday 11th December 2022
The Clubs traditional Christmas Fun Shoot from 11am-2pm. Please arrive by 10am to help set up the range for the event and to get your kit ready.
It's always great fun with a little competitive spirit and your only shooting 20 yards so all can participate. There will be prizes for the winners of each category of bow, gender, and age group. Dressing up in Christmas themed attire is encouraged but optional. There will be some free xmas snacks as well.
It would be great to get everyone participating in this festive club activity. But if you are having a "bah humbug" moment - then normal shooting can take place on the nursery range and after 2pm on the main range
GVA Committee

Over the Platinum Jubilee weekend 4th and 5th June, the club ran two contrasting events. They were contrasting in several ways.
The most obvious was the weather. Saturday was hot and sunny whilst Sunday was dull and overcast – but we were lucky as there has been yellow warning of thunderstorms.
Less obvious is one was for charity and the other to boost club funds. But both were supporting local community events, promoting the club and archery in general.
On Saturday the club attended the Offton Fete. Where 43 people made a small contribution to "Have a go" which raised £125 towards church funds. Several participants expressed a desire to take up archery.
Feedback received – "Hi Alan and your Archery supporters thank you so much for the enormous support you all gave so willingly. We raised over £2000 a record!! Your attraction contributed enormously to that figure. Your archers contributed to the protection of our church in Offton. Many many Thanks"
On Sunday the club attended the Stonham Parva Platinum Jubilee celebrations. Our participation was paid for by the organisers to help make the event a success. Village residents had an opportunity to "Have a go" free. Where 86 adults and 34 children had the opportunity to shoot arrows at a range of different targets as they had at Oftton.
Two long and tiring days with lots of logistics to move our equipment around between sites and our range. As well as showing people mostly new to archery how to shoot and keep everyone safe.
As ever lots of good learning on how these are best run. But as ever great thanks to all the committee members that gave up their weekend to support both events. Great publicity for our club and archery as a sport or hobby in general.
On behalf of the GVA Committee.

Gipping Valley Archers is pleased to support the Archery GB "Start Archery Week" with a special event.
The event will be held at the Little Blakenham chalk pit located on the right-hand side of top of The Beeches Little Blakenham and Saturday 21 and Sunday 22 May between 10am and 4pm.
We will guide you through the Worlds of Archery.
Academy World - Our members will fit you out with suitably sized bows and arrows. They will also provide basic tuition and practice at standard targets.
Competition World - Test your skills on standard targets against your friends or even some of our local club members. Also, the opportunity to try the completion for the highest score from 6 arrows. This will be scored to competition standard with the winner getting a voucher for a full Archery taster session.
Fun World - Balloons, moving targets, balloons, more moving targets and extra balloons. Great fun but not so easy.
Forest World - How would you fare if you had to survive in the wild? Targets presented at unknown distances, angles and positions.
Medieval World - Test your mettle against the knights of old, when the bow was the weapon of choice.
After your journey if you wish to go further the club offers 3 hour taster sessions and a 12 hour beginner's  course,  consisting of practical experience, tuition in the different bow styles and the history and development of Archery. All leading up to membership of Gipping Valley Archers and the national governing body Archery GB.
Other details.
A small charge is made for equipment hire and each of the Worlds - 50% of the money taken from the worlds goes to Nettlestead Church.
There is free site parking and loos. Please do not park in the road.
Wear appropriate clothing - no open toed shoes, long hair tied back, no baggy clothing and nose and lip piercings may need to be removed or covered.
We can accommodate children from 10 years upwards and are happy to work with all abilities. There will be food and drinks on sale.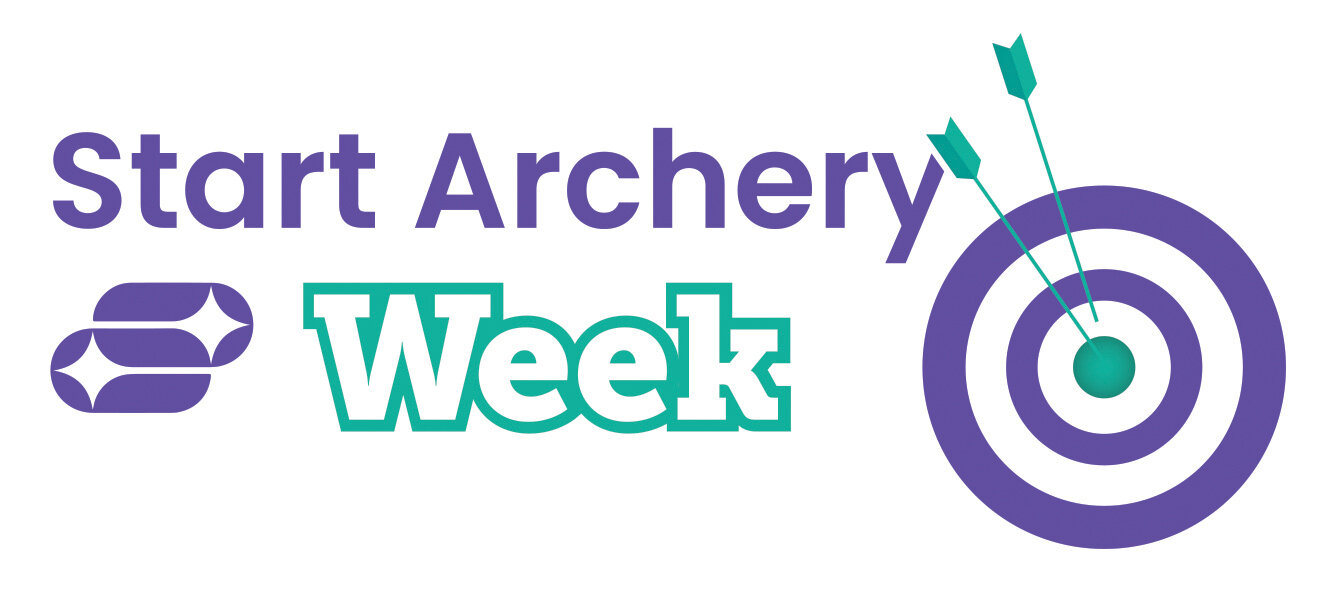 Start Archery Event -  Wow what a fantastic event with 117 people visiting us over the day and half to "have a go" at archery for an hour for free.  Promoting interest in archery and our club – with lots of interest in taking it further. The weather was kind despite the forecast earlier in the week looking very wet. Thanks to all who helped over the two days.
Today the club was able to setup its three ranges for the first time. Thanks to those who were available to spare the time to help and hopefully enjoyed a shoot in the sun afterwards.
We now have a nursery range for Beginners Courses and Taster Sessions, vital in promoting archery and growing club membership. It will also be used at other times by club members. It has 80cm ground targets that can be set from 5 to 40 yards.
Our main club range is now set up with our larger 122cm targets and can go out to 50 yards (for one target). Its standard layout is 20 yards (x2) 30 Yards (x2) and 40 yards and 50 yards.
Our longer range also has 122cm targets set at 60 and 80 yards. But all targets can be moved to accommodate all the clubs needs. Apart for 100 yards which is not possible!
Sundays Clout Shoot
The club ran its first Clout shoot for over three and a half years last Sunday. Well attended by 17 members and one perspective member! The weather was great the shooting less so but well done to the winners. 
Well done and thanks to Alan, Norman and Caroline for organising it and Andy for his cooking skills. Whilst some arrows were temporarily lost during some of the six ends, we are happy to report that none were lost at the end of the day.  Let's hope we can run another couple this year.